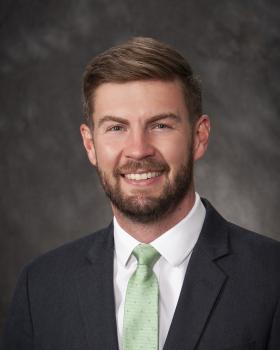 Dr. Joel C. VanderVelde, MD
Joel VanderVelde, MD, received his medical degree at the University of Kansas School of Medicine and completed his residency in general surgery at the University of Kansas Medical Center. He provides care for a wide variety of general surgical problems, including bariatrics, abdominal wall reconstruction, inguinal hernias with an emphasis on minimally invasive laparoscopic and robotic approaches. Dr. VanderVelde enjoys meeting new patients and helping them through their problems from beginning to end.

Dr. VanderVelde has a wife, Katie, who is a pediatrician, and three daughters. In his free time, he enjoys spending time with his family, playing golf, homebrewing and watching basketball.
Contact Info
Phone: (785) 232-0444
Fax: (785) 228-4789
Address:
6001 SW 6th Ave., Suite 220
Topeka, Kansas 66615
---
Is this your listing?