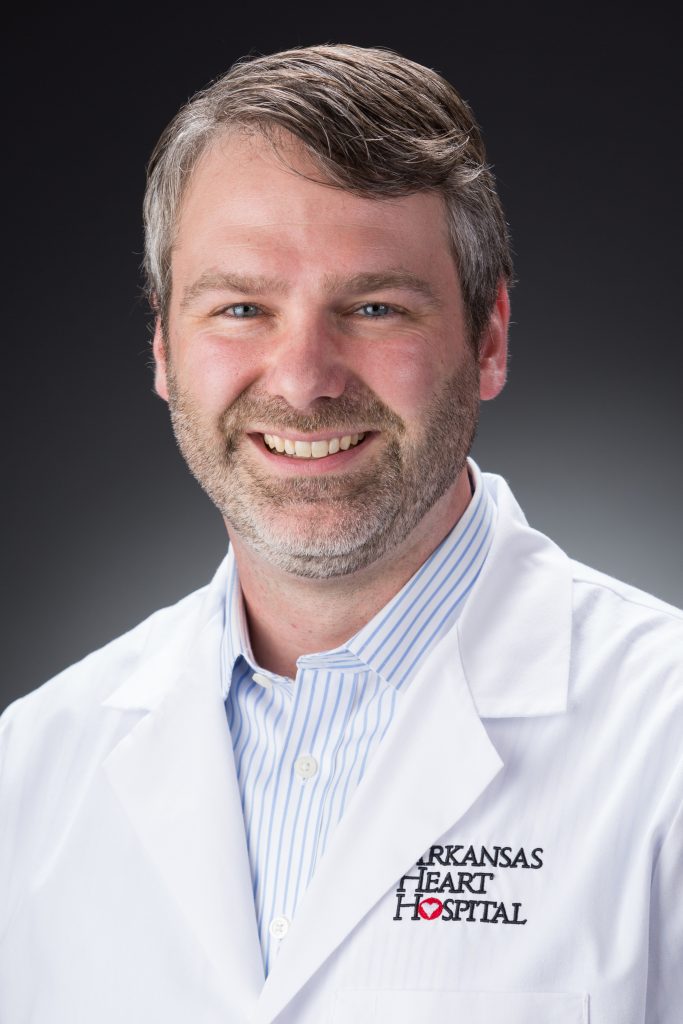 Samuel Bledsoe, MD, FACS, FASMBS
Dr. Samuel Bledsoe, FACS, FASMBS, is a board-certified general and bariatric surgeon at Arkansas Heart Hospital's Encore Medical Center in Bryant. He received his medical doctorate from the University of Arkansas College of Medicine in Little Rock, where he graduated with honors in research and surgery. He completed general surgery residencies at Carraway Methodist Medical Center and Baptist Medical Center in Birmingham, Alabama.

Before joining Arkansas Heart Hospital, Dr. Bledsoe worked with Mid-Louisiana Surgical Specialists in Alexandria, Louisiana. He started the bariatric surgery program at CHRISTUS St. Frances Cabrini in Alexandria and developed it into a Metabolic and Bariatric Surgery Accreditation and Quality Improvement Program (MBSAQIP) during his tenure. In addition to being the Medical Director of Bariatric Surgery for 6 years, Dr. Bledsoe was also on the Medical Executive Committee and was the Section Chief of Surgery for the hospital.

Dr. Bledsoe relocated to Little Rock, Arkansas in 2017 where he joined Arkansas Heart Hospital and founded the Bariatric & Metabolic Institute (BMI). Since that time, he has grown BMI into a rapidly growng, nationally recognized practice. They recently expanded into a 90,000 square foot full-service hospital, Encore Medical Center. Currently, he is a member of the board and Chief of Surgery at Encore Medical Center. He also serves as the Bariatric Medical Director of BMI. He is a regular consultant for Ethicon, a subsidiary of Johnson & Johnson.

Dr. Bledsoe specializes in several weight loss surgery techniques, with the majority of his practice dedicated to laparoscopic Roux-en-Y gastric bypass and laparoscopic sleeve gastrectomy. He is a Fellow of the American College of Surgeons (FACS) and a Fellow of the American Society for Metabolic & Bariatric Surgery (FASMBS). He and his partners at BMI are accepting new patients.
Contact Info
Phone: +1 501-219-7770
Address:
7 Shackleford W Blvd
Little Rock, Arkansas 72211
Procedures Performed
Endoscopic Surgery
Gastric Bypass
Gastric Sleeve
Revisional Surgery
Memberships
American College of Surgeons
American Society for Metabolic and Bariatric Surgery
---
Is this your listing?