BSC's Team of Expert Reviewers
The following surgeons and other experts were invited to contribute their expertise to Bariatric Surgery Corner because of their knowledge and reputation in the bariatric field. All of our reviewers are not monetarily compensated and have been integral in helping us develop this website. Please read more about each of our experts below.
Clinical Manager
Nicole Landry, RN
Nicole holds an important role with Bariatric Surgery Corner – she is a clinician with significant experience in the bariatric world and a very successful bariatric patient herself. Originally hailing from Canada and now in Atlanta, Nicole has been a registered nurse (RN) for almost 15 years, during which time she worked in critical care, trauma, and bariatrics.
In early 2020 she underwent a very successful gastric sleeve and dropped 11 sizes. Now in her fourth year after surgery, she has maintained her motivation (and weight loss) and helps others through her calling in holistic healing. Nicole is the founder of Journey of Atman and a trauma coach. Connect with Nicole on social media
---
Bariatric Surgical Experts
Dr. Husain Abbas is a board-certified general surgeon with a particular interest in bariatric surgery and other conditions of the abdomen. He has extensive, advanced experience in minimally invasive robotic and traditional laparoscopic surgical techniques. Dr. Abbas practices as a part of Memorial Advanced Surgery at the MBSAQIP-certified Memorial Hospital in Jacksonville, Florida. Dr. Abbas welcomes patients from Florida and Southern Georgia.
He is a Fellow of the American College of Surgeons (FACS) and a member of the American Society for Metabolic and Bariatric Surgery (ASMBS)
Dr. Abbas attended the Royal College of Surgeons in Ireland and completed his residency at Yale University. His fellowship training was completed at the University of Florida in Gainesville, FL.
Dr. Abbas performs a wide variety of complex surgical procedures including the gastric sleeve, gastric bypass, duodenal switch, and revision surgery, and general surgery procedures including hernia repair, gallbladder surgery, and more. Learn more about Dr. Abbas' Bariatric Surgery Practice in Jacksonville, FL
---
Dr. Craig Chang and his dedicated staff offer medical care with a personal touch. Dr. Chang and his team are considered leaders in minimally invasive surgical techniques, specializing in laparoscopic surgeries including gastric bypass, gastric sleeve, TIF for GERD, and general surgery procedures.
Since 2004, Dr. Chang has dedicated himself to providing quality, experienced surgical care to the people of South Texas including Victoria, and Corpus Christi. As part of his commitment to patient care and safety, he has completed specialized training in advanced surgical techniques and high-tech surgery.  Learn more at Advanced Bariatric & Surgical Specialists.
---
Dr. Muhammad Feteiha is the director of weight loss surgery at Advanced Surgical Associates, a leading surgical practice in Springfield, New Jersey. Dr. Feteiha was also awarded the prestigious American Society for Metabolic and Bariatric Surgery (ASMBS) Bariatric Surgeon Center of Excellence (BSCOE) designation. He is also the Director of Minimally Invasive Surgery and Chairman of the Surgical Care Committee at Overlook Hospital in Northern New Jersey.
Dr. Feteiha attended the Tufts School of Medicine and completed his residency at the University Health Sciences Center at the University of New Mexico and his fellowship training at New York Presbyterian Hospital, Columbia University.
Dr. Feteiha has been published in several medical journals and has written extensively on topics ranging from bariatric surgery to gallbladder cancer. He performs gastric sleeve, gastric bypass, and gastric band surgery.
---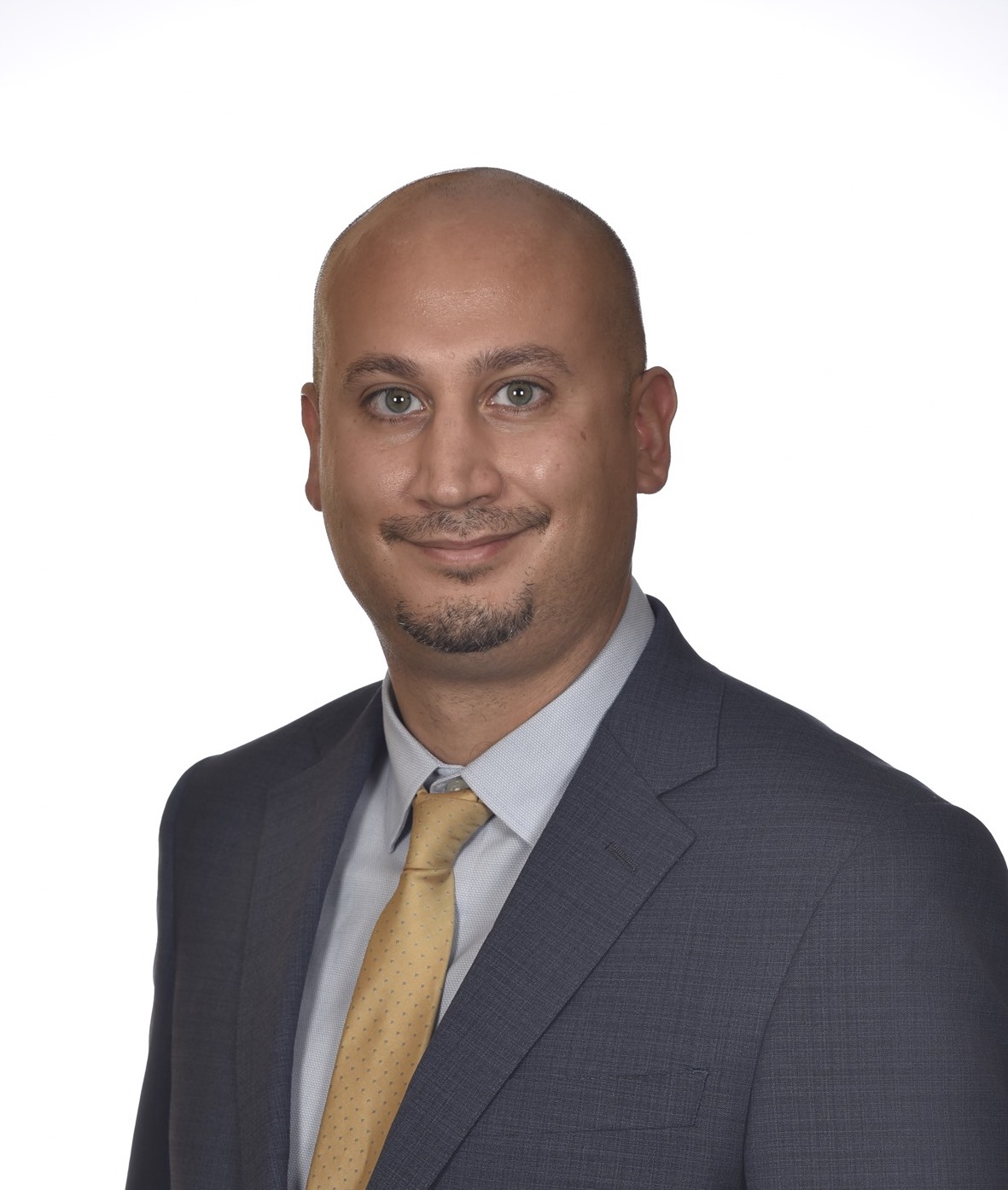 Dr. Muhammad Ghanem is a physician specializing in bariatric surgery with Orlando Health Weight Loss and Bariatric Surgery Institute. He and his team work with patients to help them lose weight through minimally invasive surgery and lifestyle changes.
Dr. Ghanem earned his medical degree from the Jordan University of Science and Technology in Irbid, Jordan. He completed his residency in general surgery at Methodist Dallas Hospital in Texas and performed a fellowship in bariatric surgery at Orlando Health.
Dr. Ghanem has dedicated his career to helping patients lose excess weight that can contribute to chronic health conditions and hold them back from enjoying their lives to the fullest.
He is fluent in English, Arabic, Hebrew, and French.
---
Dr. Higa is the Medical Director of Bariatric Surgery for the Carondelet Health Network and the Minimally Invasive Bariatric Surgery Medical Director for St. Mary's and St. Joseph's Hospitals in Tucson, AZ.
He has more than 20 years of surgical experience performing over 1000 bariatric surgeries. He has extensive clinical and procedural expertise in research and education respective to Bariatric Surgery and Weight Loss and is often asked to give presentations and lectures for the Argentinian Congress of Surgery, Cleveland Clinic, SAGES, AAST, and the World Congress of Endoscopic Surgery.
Dr. Higa is certified by the American Board of Surgery and holds professional memberships with the American College of Surgeons, the American Society of Metabolic & Bariatric Surgery, and the Society of American Gastrointestinal & Endoscopic Surgeons. Learn more about Dr. Higa's Bariatric Surgery Practice in Tucson, AZ
---
Dr. Jacobs is a pioneer in minimally invasive surgery and gastric sleeve procedures. As a proponent of this extremely popular surgery, he was instrumental in bringing the gastric sleeve to major bariatric procedure status. He also specializes and has extensive experience in revisional surgery to correct failed primary bariatric procedures.
Dr. Jacobs completed his medical training at the University of Miami Medical School and his residency at the University of Miami / Jackson Memorial Hospital in Miami, Florida.
Dr. Jacobs leads the Gastric Sleeve Center in Miami, Florida, and is the Medical Director of Jackson South Community Hospital's bariatric surgery program, part of the famed Jackson Memorial Hospital system. Dr. Jacobs is a widely published author on bariatric and general surgery topics and routinely trains surgical teams on minimally invasive techniques and technologies. He regularly presents on laparoscopic surgery at conferences throughout the world. Learn more at Gastric Sleeve Center, Miami.
---
Dr. Forrest Ringoldis a native of Scottsboro Alabama and joined SAMPA in 2002. He is board certified in general surgery.
He specializes in the treatment of obesity (weight loss surgery) and diseases of the abdomen using both traditional laparoscopic techniques and advanced robotic technology.
Dr. Ringold also specializes in the placement of the Orbera intragastric balloon-managed weight loss system.
In addition to seeing patients and performing surgery, he is a clinical instructor for the Department of Surgery at the University of South Alabama and previously served on the board of the Medical Society of Mobile County.  Learn more at Surgical Association of Mobile.
---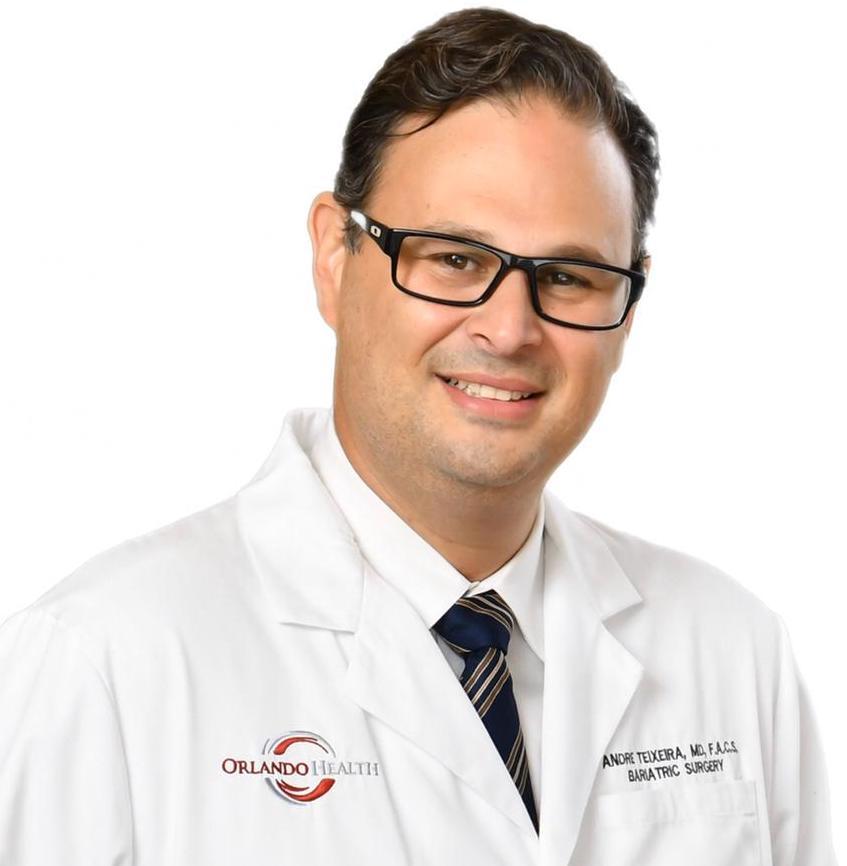 Andre F. Teixeira, MD, is a board-certified bariatric physician for Orlando Health Weight Loss and Bariatric Surgery Institute.
Dr. Teixeira completed his undergraduate studies in biology at Augusta State University and earned his medical degree from Morehouse School of Medicine in Atlanta. He completed his internship in general surgery at Orlando Regional Medical Center and his residency training at Orlando Health, where he also served as general surgery chief resident. He performed his bariatric and advanced minimally invasive surgery fellowship at Cleveland Clinic in Florida.
Dr. Teixeira has been published in multiple journals including The Obesity Journal, Surgery for Obesity and Related Diseases, and The American Surgeon. He also has published several book chapters. He has presented at many international and national conferences on various topics relating to general surgery and bariatric surgery.
Dr. Teixeira is a member of the Society of American Gastrointestinal and Endoscopic Surgeons, the American Society of Metabolic and Bariatric Surgery, the American College of Surgeons, the American Medical Association, the Morehouse School of Medicine Chapter, the American Medical Student Association and the Morehouse School of Medicine Chapter.
Dr. Teixeira is fluent in Portuguese and Spanish, as well as English.
---
Dr. Shawn Tsuda is a board-certified and fellowship-trained general surgeon specializing in Bariatric Surgery as well as anti-reflux surgery. Dr. Tsuda and the team at VIPSurg in Las Vegas, NV are leaders in advanced minimally invasive and robotically assisted procedures.
Dr. Tsuda has been and continues to be involved in the advancement of surgical techniques. As a board member of the Oquendo Bioskills Center in Las Vegas, he trains physicians worldwide. He is also chair of the Society of American Gastrointestinal and Endoscopic Surgeons (SAGES) Technology and Value Assessment Committee (TAVAC). As part of his dedication to effective anti-reflux surgery, he is a trainer for the LINX Reflux Management System.  Learn more about Dr. Tsuda's Bariatric Practice in Las Vegas, NV.
---
Dr. Steve Webb is a board-certified general surgeon with a specialization in bariatric surgery and surgical treatment for GERD or chronic acid reflux. Dr. Webb is a leader in minimally invasive robotic surgical techniques as well as an expert in the use of the LINX reflux management system.
Dr. Webb attended the University of Louisville School of Medicine and completed his residency at the Jacksonville Hospital Health Education Program.
As part of the MBSAQIP-accredited Bariatric Surgery program at Memorial Hospital in Jacksonville, FL, Dr. Webb has dedicated his career to the safe and effective non-surgical and surgical management of abdominal diseases and conditions. He is a Fellow of the American College of Surgeons and a Member of the American Society for Metabolic and Bariatric Surgery. Learn more at MASJax, Jacksonville, FL.
Non-Bariatric Surgical Experts
Dr. Hrayr Basmajian is a board-certified orthopedic surgeon, a Fellow of the American Academy of Orthopaedic Surgeons, and a leader in the field of orthopaedic trauma. He is the CEO of Premier Orthopaedic & Trauma Specialists in Pomona, CA, and the Orthopaedic Trauma Director at Pomona Valley Hospital Medical Center and Riverside Community Hospital. He was previously Chair of Orthopaedic Trauma at Loma Linda University Medical Center.
Dr. Basmajian specializes in anterior hip replacements and the surgical treatment of deformities amongst other surgical and non-surgical orthopedic treatments. He is widely published and well-known for training other surgeons in trauma care. Learn more at Premier Orthopaedic & Trauma Specialists, Pomona, CA.
---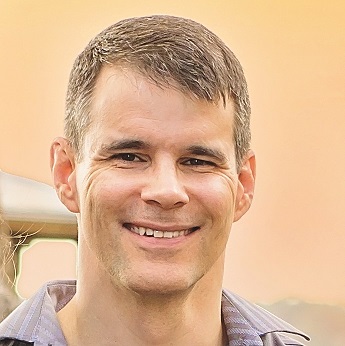 Dr. Gregory Boger is a board-certified Ear Nose and Throat physician (Otolaryn­gologist) in solo practice and practicing in Orlando since 2001. His practice is in General Otolaryngology with a special interest in the treatment of Allergy and Sinus disease. He received a BA from Brown University and completed his medi­cal training at Albany Medical College (MD, cum laude, 1996) and Thomas Jefferson Uni­versity Hospital in Philadelphia.
As a General Otolaryngologist, Dr. Boger treats conditions as diverse as hearing loss, allergies, pediatric conditions, voice disor­ders, and thyroid disease.
While his practice covers all aspects of Ear, Nose, and Throat care, Dr. Boger has developed an interest and talent for treating allergy and sinus problems. His approach is to customize treatment based on patient history, diagnos­tic testing, and perhaps most importantly, patient preference.
All treatment options, including medication, allergy therapy, sur­gery, and non-medical alternatives are dis­cussed. Dr. Boger's approach: "The patient is involved in their care plan and treatment every step of the way."
He's also the founder of Revive Skincare Clinic, a medical aesthetics practice in Winter Park.
Non-Surgeon Experts
Ben is the director of The Academy for Addiction Professionals, supervising and training others to be certified in the field of addiction. He previously served as the President and CEO of Destination Hope and is the co-founder of The Sylvia Brafman Mental Health Center, a Florida mental health and drug treatment facility specializing in dual diagnoses for both men and women in Fort Lauderdale, Florida.
Ben has helped families all over the United States break free from addiction.  His published works appear in the areas of dual diagnosis and chemical dependency. As a result of his passion for reaching out and helping his community, Ben has been awarded the Spirit of the Community.
---
Don Drinkwater, PA-C since 2003. I obtained my initial surgical training during six years of honorable service in the US Navy. I worked as a multi-specialty surgical tech through PA school and graduated from the Surgical PA program at Cuyahoga Community College in Cleveland, OH. From there, I worked in a high-volume general, vascular, thoracic, and gastroenterology surgical practice in Wilmington, NC for nearly three years before moving to Cary, NC in 2006. It was shortly after that move that I began working with the surgeons at Bariatric Specialists of North Carolina among facilities in Wake, Durham, Johnston, and Alamance Counties. I continued with the BSNC surgeons when they merged with Wakemed Bariatrics in 2018. I have extensive experience in Physician Supervised Weight Loss through assisting in Bariatric Surgeries of all variations and throughout post-op inpatient and outpatient long-term care and follow-up. I was raised as the eighth of nine children and am a father of three. I'm an avid sports fan and enjoy performing arts including stand-up comedy and writing.
---
Heather Gibson, Ph.D. is a licensed clinical psychologist (PSY 19190) and received her M.A. and Ph.D. in clinical psychology from Texas Tech University. She completed her clinical internship and training at UCLA's Neuropsychiatric Institute.
She has worked in Private Practice since 2003, primarily in eating disorders, obesity, and weight loss surgery. She is one of a few psychologists specializing in weight and eating issues her entire career. Additionally, Dr. Gibson has completed and published empirical studies in treating eating disorders and has been involved in writing textbook chapters related to treating eating issues.
She has worked with hundreds of patients for healthful weight management that starts with changes in thinking regarding one's self and attitude toward food, as well as a host of behavioral changes necessary for a healthful lifestyle. She treats all people with respect and empathy for the difficulties they face, and she helps them develop the thinking and behavioral skills necessary to maintain a healthy weight.
---
Liz Mallers (she/her) is an experienced sexuality educator who coaches individuals and couples on their intimacy and pleasure. Liz teaches accurate, comprehensive information to support healthier sexual growth and more satisfying sexual exploration. She believes that sexuality is a vital part of one's overall well-being. Liz has been a guest speaker on podcasts, facilitated original workshops, collaborated with professionals in adjacent fields, and consulted grade schools on quality sex ed programming. She is often described as knowledgeable and entertaining with a trustworthy and upbeat personality. Liz earned her Master of Education degree in Human Sexuality from Widener University in 2016 before moving to Charlotte, NC, where she now resides. When she isn't talking about sex, you can find Liz hula-hooping to music, sipping craft beer in the sunshine, and overwatering her plants.